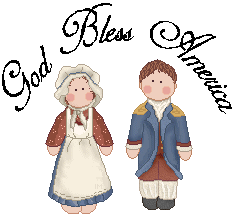 The Councilman Family Of Maryland
Hans George Councilman.
Hans George died in 1799 in Reistertown, MD.
Hans George married Catherine Unknown.
They had a child: George (~1735-1794)

George Councilman/Counselman. Born abt 1735 in Baltimore, Md. George died in Baltimore, Md, on 15 Oct 1794; he was 59.
George fought in the Revolutionary War. His record of service is to be found in Memorial Continental Hall, Baltimore, Volume 6, Page 17. He signed the Oath of Allegiance in 1778 before Hon. Peter Shepherd.
Owned land next to the Franklins in Baltimore in the 1600s
In 1764 when George was 29, he married Ruth, in Baltimore, Md. Born on 26 FEB 1735/36.
They had the following children: listed below children on the left and their children to the right.
i. Margaret (Peggy) (1769-)

Margaret (Peggy) Councilman. Born in 1769 in Baltimore County, Md.
On 31 Dec 1781 when Margaret (Peggy) was 12, she first married Benjamin May.
On 1 Jun 1786 when Margaret (Peggy) was 17, she second married Thomas Franklin, in Baltimore, Md.

Was Thomas a brother of Charles, who married Catherine? Brothers tended to marry sisters in those days.

They had the following children:

i. Elizabeth
ii. Dorsey
iii. John
iv. Esther
v. Dorcas

ii. Catherine Ann (1771-1844)

Catherine Ann Councilman. Born on 2 Jun 1771 in Baltimore County, Md. Catherine Ann died in Zanesville, Ohio, on 14 Mar 1844; she was 72. Buried in 1844 in Cemetery on Mary Jane Martin farm, along with others.

About 1810 left Baltimore with her husband in a covered wagon bound for the newly opened Ohio territory. Some of their children had been born by this time. They settled in Muskingum County.

On 26 Apr 1792 when Catherine Ann was 20, she married Charles FRANKLIN, son of Charles Franklin & Hannah Harsh, in Baltimore, Md. Born in 1769 in Baltimore, Md. Charles died in Zanesville, Ohio, in 1830; he was 61.

Believed to be a second cousin to Benjamin Franklin.

Their story continues on the
Franklin Family Webpage

According to a will dated July 1794, Charles had a bequest of land from his father-in-law,
George Councilman.

Owned land next to the Councilmans in Baltimore in the 1600s.

iii. George (1773-)

George Councilman. Born on 8 Dec 1773 in Baltimore County, Md.

On 11 Jun 1798 when George was 24, he married Sarah Fitch, daughter of Robert Fitch & Massa. Born on 9 Nov 1766.

They had the following children:

i. Margaret

ii. Ann Marie (~1793-)

iii. George (1802-)

iv. Robert (~1808-)

v. Sarah (~1809-)

iv. Sarah (1775-)
Born in 1775 in Baltimore County, Md.

v. Cassandra (1777-)
Born in 1777 in Baltimore County, Md.

vi. John (1778-1825)

Born on 6 Aug 1778 in Baltimore County, Md. John died in 1825;
he was 46.

On 2 Mar 1803 when John was 24, he married Elizabeth Jones, in Baltimore, Md.

Their Children are

George
Lewis
Fredrick John
David,
Phrania
Rebecca
Elizabeth