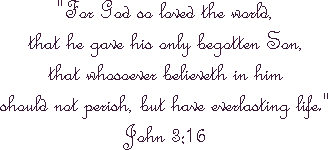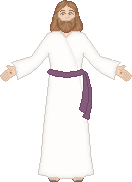 II Corinthians 12:9-10
And he said unto me, My grace is sufficient for thee: for my strength is made perfect in weakness. Most gladly therefore will I rather glory in my infirmities, that the power of Christ may rest upon me. Therefore I take pleasure in infirmities, in reproaches, in necessities, in persecutions, in distresses for Christ's sake: for when I am weak, then am I strong.
Joshua 1:6-11
Be strong and of a good courage: for unto this people shalt thou divide for an inheritance the land, which I sware unto their fathers to give them. Only be thou strong and very courageous, that thou mayest observe to do according to all the law, which Moses my servant commanded thee: turn not from it [to] the right hand or [to] the left, that thou mayest prosper whithersoever thou goest.
This book of the law shall not depart out of thy mouth; but thou shalt meditate therein day and night, that thou mayest observe to do according to all that is written therein: for then thou shalt make thy way prosperous, and then thou shalt have good success. Have not I commanded thee? Be strong and of a good courage; be not afraid, neither be thou dismayed: for the LORD thy God [is] with thee whithersoever thou goest. Then Joshua commanded the officers of the people, saying, Pass through the host, and command the people, saying, Prepare you victuals; for within three days ye shall pass over this Jordan, to go in to possess the land, which the LORD your God giveth you to possess it.
Matthew 26:39
And he went a little farther, and fell on his face, and prayed, saying, O my Father, if it be possible, let this cup pass from me: nevertheless not as I will, but as thou [wilt].
I Peter 4:12-19
Beloved, think it not strange concerning the fiery trial which is to try you, as though some strange thing happened unto you: But rejoice, inasmuch as ye are partakers of Christ's sufferings; that, when his glory shall be revealed, ye may be glad also with exceeding joy. If ye be reproached for the name of Christ, happy [are ye]; for the spirit of glory and of God resteth upon you: on their part he is evil spoken of, but on your part he is glorified. But let none of you suffer as a murderer, or [as] a thief, or [as] an evildoer, or as a busybody in other men's matters. Yet if [any man suffer] as a Christian, let him not be ashamed; but let him glorify God on this behalf. For the time [is come] that judgment must begin at the house of God: and if [it] first [begin] at us, what shall the end [be] of them that obey not the gospel of God? And if the righteous scarcely be saved, where shall the ungodly and the sinner appear?
Wherefore let them that suffer according to the will of God commit the keeping of their souls [to him] in well doing, as unto a faithful Creator.
Psalms 38:1-22
A Psalm of David, to bring to remembrance.
O LORD, rebuke me not in thy wrath: neither chasten me in thy hot displeasure. For thine arrows stick fast in me, and thy hand presseth me sore. [There is] no soundness in my flesh because of thine anger; neither [is there any] rest in my bones because of my sin. For mine iniquities are gone over mine head: as an heavy burden they are too heavy for me. My wounds stink [and] are corrupt because of my foolishness.
I am troubled; I am bowed down greatly; I go mourning all the day long. For my loins are filled with a loathsome [disease]: and [there is] no soundness in my flesh.
I am feeble and sore broken: I have roared by reason of the disquietness of my heart. Lord, all my desire [is] before thee; and my groaning is not hid from thee. My heart panteth, my strength faileth me: as for the light of mine eyes, it also is gone from me.
My lovers and my friends stand aloof from my sore; and my kinsmen stand afar off. They also that seek after my life lay snares [for me]: and they that seek my hurt speak mischievous things, and imagine deceits all the day long. But I, as a deaf [man], heard not; and [I was] as a dumb man [that] openeth not his mouth. Thus I was as a man that heareth not, and in whose mouth [are] no reproofs.
For in thee, O LORD, do I hope: thou wilt hear, O Lord my God. For I said, [Hear me], lest [otherwise] they should rejoice over me: when my foot slippeth, they magnify [themselves] against me. For I [am] ready to halt, and my sorrow [is] continually before me. For I will declare mine iniquity; I will be sorry for my sin. But mine enemies [are] lively, [and] they are strong: and they that hate me wrongfully are multiplied. They also that render evil for good are mine adversaries; because I follow [the thing that] good [is].
Forsake me not, O LORD: O my God, be not far from me. Make haste to help me, O Lord my salvation.
Romans 5:3-5
And not only [so], but we glory in tribulations also: knowing that tribulation worketh patience; And patience, experience; and experience, hope: And hope maketh not ashamed; because the love of God is shed abroad in our hearts by the Holy Ghost which is given unto us.


Excerpted from The Complete Multimedia Bible based on the King James Version.
Copyright (c) 1994 Compton's New Media, Inc.
It is really easy to use and you can look up words and it gives you notes on that subject,
this is what I wanted to share with other people.






A new page I made The Lost Books
Another new one The Feast Days
Another one The End Times
Another New Page The Ten Lost Tribes

abundant life - anger anxiety - atheism and death beatitudes - biblical facts Biblefacts 2 - Biblefacts3
cancer - charity covenants - deceit depression - discouraged, doubting - faith forgiveness - fornication
garden - gifts of God grace - hate heaven - hope inspirational - joy love - names of Jesus
pain and sickness - parables peace - praise prayers - pride rules and righteousness - sin
sorrow and suffering - tongue truth - warfare weary - worldliness worry


I am a Christian who believes in Jesus Christ being the only way to heaven and to get there you have to give your life to God and ask Jesus into your heart and ask Gods forgiveness for all the things you have done wrong in your life. Please give your life to God and enjoy eternity in Heaven.


Celebrate Jesus
Something my Church does. Click on the link to find out how we do this.